This article, Azerothic Calendar, was written by Rozh. Please do not edit this fiction without the writer's permission.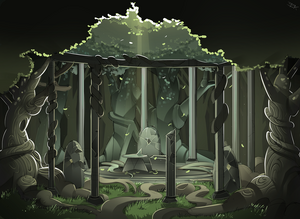 The intelligent denizens of Azeroth have come to almost universally accept a single system of measuring time, known simply as the
Azerothic Calendar
. The central point used to measure years is the
Shattering event
, the beginning of which marks 0 ASh (
A
fter
Sh
attering). Events preceding this point are fall into the BSh (
B
efore
Sh
attering) period. Each year is divided into twelve months, which are each divided into either twenty-eight, thirty, or thirty-one days; days are uniform in length and last twenty four hours.
Organization
Edit
One year
II Frost — thirty-one days
III Frost — twenty-eight days **
I Rise — thirty-one days
II Rise — thirty days
III Rise — thirty-one days
I Bliss — thirty days
II Bliss — thirty-one days
III Bliss — thirty-one days
I Harvest — thirty days
II Harvest — thirty-one days
III Harvest — thirty days
I Frost — thirty-one days
**Note: An additional day is added to the end of II Frost and every fourth year thereafter to compensate for differences between the Azerothic Calendar and Azeroth's sidereal rotation period.
A typical date is written in a month day, year-notation; for example, if the day in question is the fifth day of the first month of the eighteenth year post-Shattering, it would be written as II Frost 5th, 18 ASh.
Variations
Edit
Some of Azeroth's less civilized inhabitants often use a simpler system based off of the Azerothic Calendar. Some equalize the length of each month to a specific, easy-to-remember number of days, while others simply exclude the "leap year" principle.
Ad blocker interference detected!
Wikia is a free-to-use site that makes money from advertising. We have a modified experience for viewers using ad blockers

Wikia is not accessible if you've made further modifications. Remove the custom ad blocker rule(s) and the page will load as expected.